Culinary spice is well-known and universal seasoning on the market and it will give your meals full flavor and the irresistible and traditional smell of the grandmother's cuisine. It is a well-balanced combination of selected dried vegetables and spices that bring out the basic ingredients of salty meals. You can choose a packing that best suits your needs:
Culinary spice – little bag: 100g, 250g, 500g
Culinary spice – bag: 1kg, 1kg+100g free, 5kg, 10kg
Culinary spice – jar: 450g, 500g, 900g, 1kg
Culinary spice – bowl: 1,2kg;
Culinary spice – bucket: 5kg. 10kg
Minced red pepper is used as a spice which gives recognizable red color and aroma characteristic of Serbian traditional cuisine to meat dishes, soups and vegetable stews.
Packing:
Minced sweet red pepper: 100g, 1kg
Minced chili red pepper:  200g, 500g, 1kg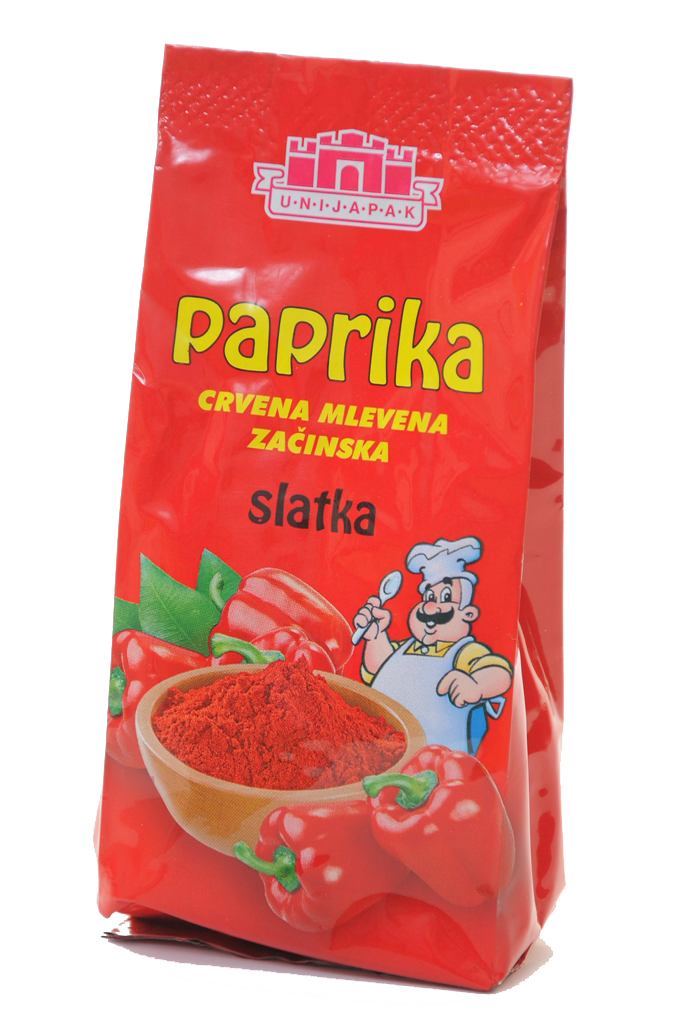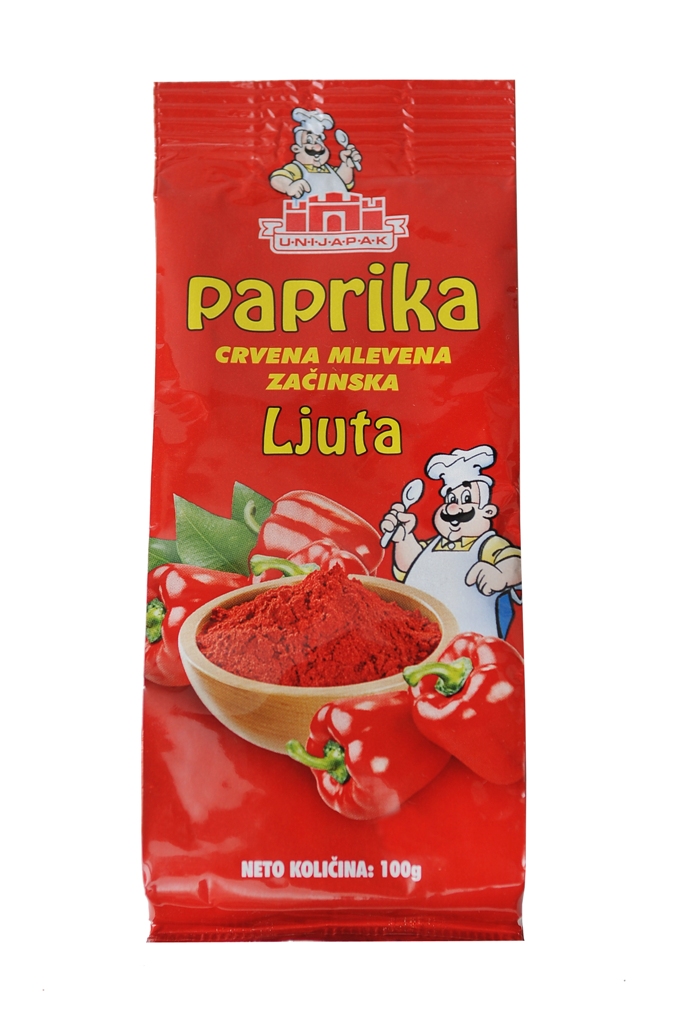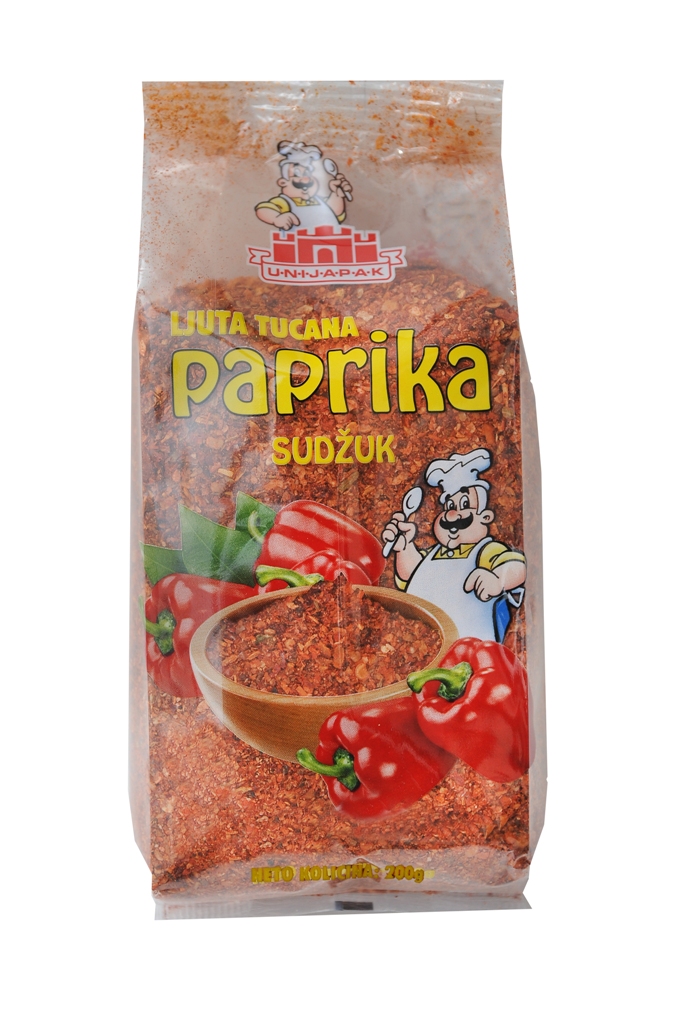 A food additive with vegetables for chicken – it consists of common salt, sugar, flavor enhancers L-glutamate, dehydrated vegetables, soybean flakes, chicken broth vegetable fats and natural colors.
You should add one tablespoon (3g) to a dish (1/4 liters) or, as you wish, and prefer.
After the addition, if necessary, add some more salt and cook for 5 min.
Seasoning enhances the taste and flavor of soups, stews and dishes with and without meat.